Creating a Digital Learning Ecosystem for Estee Lauder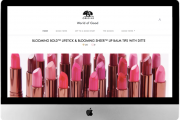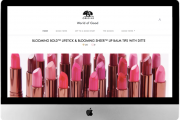 Nominee
Case description
https://www.srijan.net/advanced-enterprise-lms-xapi-learning-platfom

Enabling a switch from classroom instructor-led training to eLearning, Estee Lauder wanted to build an integrated digital learning ecosystem for its culturally and linguistically diverse workforce. Their beauty advisors are the first point of customer interaction at stores across the world, and Estee Lauder wanted to standardize and enhance product learning and knowledge, to enable their beauty advisors to sell better.

Estee Lauder is a global leader in prestige beauty — delighting its consumers with its transformative products and experiences, inspiring them to express their individual beauty. It takes pride in focussing solely on prestige makeup and beauty care with a diverse portfolio of 25+ brands distributed globally through eCommerce channels and retail outlets sold in 150 countries.
Case goals and results
What Estee Lauder Wanted

Estee Lauder was looking to build a scalable and engaging knowledge repository, in multiple languages. They wanted their beauty advisors in different markets to easily access training resources, in order to provide consistent customer care and experience across all retail stores. They also wanted this solution to provide analytical insights to understand and intelligently drive learner experience on the platform.

Despite extensive product research, the client was unable to find the right match, which tracked and reported on live training, to their requirements.

Drupal for chosen for the core enterprise LMS because it provides a powerful backend, with an organized and abled knowledge repository. With built-in language handling abilities and simple administration for non technical members, it also provides great flexibility to tweak the architecture.

What Srijan Delivered

Srijan built an open-source, multilingual, global platform where beauty advisors could consume and interact with a vast set of learning resources. Decoupled Drupal was at the center of this solution, handling the storage and publishing of learning content across multiple consumption channels.

The new learning platform is highly effective, being rolled out across multiple geographies, and has already cut expenditure on classroom training sessions by 30%.
Challenges
Given the solution that Estee Lauder wanted, Srijan identified Drupal to be the best choice for the core platform. Drupal powerful content handling was just right for the huge quantity of learning resources that Estee Lauder had. Drupal out-of-the box features around multilingual, as well as proven efficacy in decoupled solutions made Drupal the right choice.

So with Drupal as the content repository, here's what we delivered for Estee Lauder:

A fast and scalable admin system with an interactive user interface:

The core enterprise learning management system was developed in Drupal 8 which would provide a user with an organized knowledge repository, easily accessible through different devices such as mobile or tablet. Since the courses covered different types of content, it was imperative to ensure the site doesn't slow down.

While Drupal is scalable to support content-rich sites and experiences, React was chosen for its ability to efficiently update and render interactive components, such as the location of the user, across different mediums (web, mobile apps, and chatbot/VoiceBots).

Since the solution demanded multiple types of content (text, videos, audios, quiz, pdf) in different languages with a scalable backend and a creative UI, decoupled architecture was an easy choice.

Efficient and engagement learning ecosystem:

The learning management platform curates all resources, eliminating the need to conduct periodic classroom sessions to train its people or repeat a session across different locations. Since the platform would be available both online and offline, the learning was no longer restricted to a particular time slot or place.
Community contributions
Contributed case study to drupal.org: https://www.drupal.org/case-study/building-a-decoupled-lms-for-estee-lauder

Most team members are active on drupal,org with active contributions throughout the project: https://www.drupal.org/u/j2r, https://www.drupal.org/u/ankitgarg, https://www.drupal.org/u/durgeshs, https://www.drupal.org/u/jyotisingh, https://www.drupal.org/u/deepanker_bhalla,
Why should this case win the splash awards?
https://www.srijan.net/advanced-enterprise-lms-xapi-learning-platfom