Viollier AG – B2B Shop & Corporate Website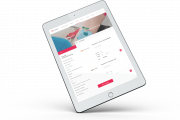 Nominee
Case description
Viollier AG is the digitally most innovative laboratory in Switzerland and successfully runs an online shop for medical products. The existing SAP e-commerce shop wasn't up to date to current requirements anymore. Viollier AG's goal was to provide customers with a state of the art e-commerce channel. The new online shop was tailored to the target groups of hospitals as well as individual and group practices. Conception and optimisation happened along the individual customer journeys and based on target personas. Furthermore, the shop was integrated into the new company website viollier.ch to ensure a seamless customer experience.
Case goals and results
Goals:

* Replace of the old SAP e-commerce shop solution
* Enable further growth over a long-term period
* Increase online sales of the v-shop
* Outstanding customer experience and meaningful features for the diverse target groups
* Seamless integration into the existing SAP systems landscape

Results

The complete integration of the company website and the v-shop enabled a unified navigation and intuitive access concept for the end user. Simplified processes and the increased usability of the v-shop support customers doing their daily business online. Client-specific offerings and prices form a tailored product portfolio. Customers are able to save shopping carts and product lists and view their most frequently purchased products within the website. A fast purchase option simplifies their daily interactions with the online shop.

The search plays a central role in the information architecture. Customers may access analyses very efficiently, consultants are automatically connected to their needed analyses and locations. The website and the v-shop are accessible across all devices seamlessly thanks to responsive design. Traditional orders via paper and ordinary mail could be transferred to the online channels which allows the Viollier AG support hotline to greatly save cost.

The technical solution architecture for Viollier AG simplifies maintenance of content. Drupal serves as a front end to the customer which integrates data from the web site and the v-shop seamlessly. The Hybris backend and various datasources could be integrated to ensure best data quality and streamline editorial work.

The relaunch of the website and the v-shop were a major milestone in Viollier AG's digital transformation journey.
Challenges
* Decoupled commerce architecture to seamlessly integratie SAP Hybris and Drupal 8
* Integration of a pool of around 2'500 analysis options
* Transaction mails via SAP ERP
* Extensive search for people (consultants), products, analysis
* Automated IP login for existing clients
* IP range divided content for internal and external people (including diffenrentiation of analysis)
* Connected entities consultants / locations / analysis
* Single Sign On für alle Viollier AG-Applikationen (v-consult® und v-shop®)
* Integration of umantis job application
* 12 different Teaser types
Community contributions
Various module patches have been contributed. We shared our knowhow and answered technical questions with the Drupal community at a meetup in 2018.
Why should this case win the splash awards?
The Viollier won 2nd place overall at the Splash Awards Switzerland. We believe it's a great case for Drupal flexibility using an optimized user experience with complex content + e-commerce functionality.